Boat excursions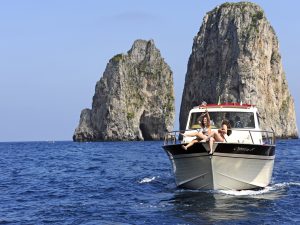 The trips that we organize are unique on a boat of 12 places up departing from giovanna villa to the port where we will be boarding.
It will be done around the island and the coast with bathrooms near the caves (green, white, blue), then stop in capri 2/3 hours of a beach and then again towards the return to Sorrento.
The tour lasts all day (and are included drink and sandwich).